HIMALAYA AND NEIGHBOURS

---
Once mountains get hold of you, they don't let go- ever.
For four decades ago I have been trapped by them. Himalaya and its neighbours and their appendages to their north and south. The Dhauladhar, the Pir Panjal, the Zanskar, the Karakoram, and even the little ruffles of the Shivaliks in the NW and the slightly higher waves of the Patkai in the NE. Repair to them to repair yourself.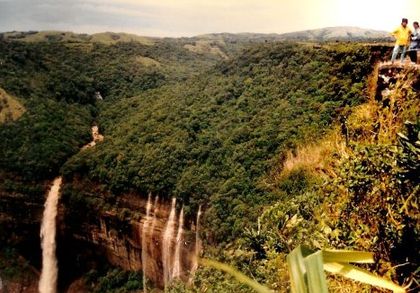 This web site has information about the Himlaya and neighbouring regions in India and occasionally of some tracts in adjacent countries.
The Himalaya extend from the Great Bend of the Indus in the NW around Nanga Parbat in Pakistan to the Great Bend of the Brahmaputra in the NE around Namche Barwa in Tibet. Abutting them to their North and South are many interesting areas. In the NW is Ladakh and Zanskar to the North of the Himalaya. In between are the Himalaya of Kashmir, Himachal Pradesh, Uttaranchal, Nepal, Sikkim, Bhutan stretching till the Siang district of Arunachal Pradesh in the North east of India. In the NE are the states of Sikkim, Arunachal, Assam, Meghalaya, Nagaland, Manipur, Mizoram, and Tripura. 74% of this area is mountainous. In SE of Nagaland is the most southerly point in the sub continent where snow falls. That's Nwemauk Taung (3837 m) or Saramati, which has a border pillar No. 138 placed on top of it.
Inside are old and present day routes, and a slowly developing section on lodgings.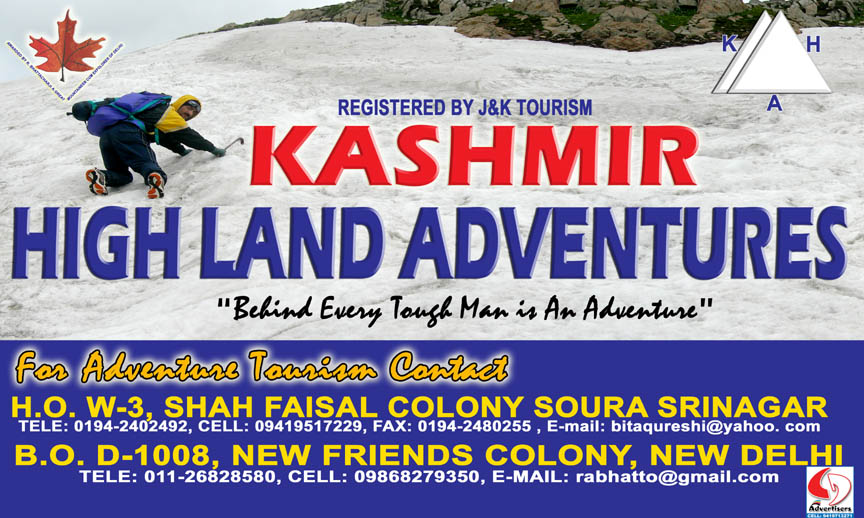 NEW TREK
IN AUREL STEIN'S FOOT STEPS: Offered BY
KASHMIR HIGHLAND ADVENTURES. THEY WILL TAKE YOU TO MOHAND MARG IN NE KASHMIR. HERE AUREL STEIN THE FAMOUS BRITISH CENTRAL ASIAN EXPLORER USED TO SOJOURN IN SUMMER RESEARCHING AND WRITING> (CONTACT AT THE NUMBERS AND E MAIL BELOW )

Click here to see some pictures taken in the Himalaya & their neighbours.

Feedback welcome.
Romesh Bhattacharji
India. Mobile-9868279350