About increasing illicit cultivation in India's North East to North West. And some of legal cultivation too. India is the only country producing gum opium legally.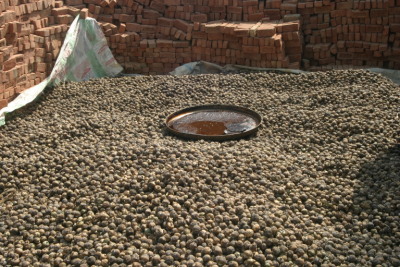 LEGAL opium cultivation
The opium is in the pan in the centre resting on thousands of opium bulbs. Fascinating. Here its legal and in elsewhere in India- Kashmir, HP and Arunachal- its illegal. So it is in Afghanistan. There is need for morphine all over the world. Just8 coutnries consume 80% of all morphine legally produced. The otheres have to buy it at exorbitant rates. Say $ 30 for a 10 mg tablet. In India the same morphine tablet costs just 8 cents!!!!